Are there meals included? Yes, the awards luncheon on Friday and the Business meeting luncheon on Saturday are included. A social on Friday night is included as well.
When should I plan on arriving and leaving? SRSA Paper sessions begin on Thursday afternoon, and run through Saturday afternoon. Depending on the number of submissions, sessions may be scheduled Saturday afternoon after the Presidential Address/Business Luncheon. Sessions will run no later than 5:00pm on Saturday.


A big "Thank you!" to the 2017 conference sponsors!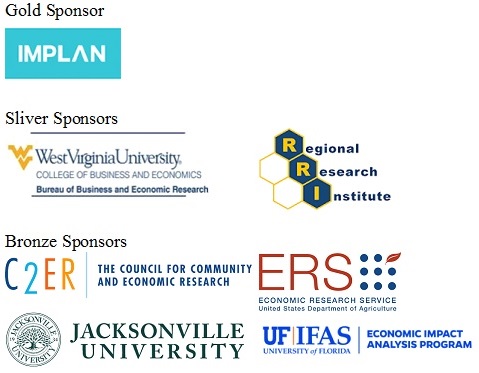 56th Annual Meeting (2017)

55th Annual Meeting (2016)

54th Annual Meeting (2015)

53rd Annual Meeting
52nd Annual Meeting

51st Annual Meeting
50th Annual Meeting
49th Annual Meeting
48th Annual Meeting

47th Annual Meeting
46th Annual Meeting

45th Annual Meeting

44th Annual Meeting

SRSA History